Moderator: Focus Team
Posts: 52
Joined: 07 October 2010, 10:10
Location: meblourne, Victoria, Australia, Oceania, Earth, Solar System, Milkway, the universe.
ok cool, wait, i can get it today!
The StreetMaster.
---
UPDATE:
Jet City again. Yeah its all I build people, get used to it. Its always this city since I have to rebuild every time I play this game...Just about given the issues of the game.
Last edited by
XiDillon
on 01 November 2010, 01:11, edited 1 time in total.
CXLMa
chine
V2: H20
I5 2500
K @4.5 Ghz
ASUS GT
X 580 D
CuII @8
88Mhz
8GB G.
SKILL
DDR3 @
1600Mhz
Mount
ainMo
ds Pi
nnacle
18 Chassis
---
Posts: 717
Joined: 30 September 2010, 13:55
Location: In your Mom's Basement
Contact:
That's really nice. I wish I could build that organized.
All posts on this forum from me are mine, and do NOT represent Focus Home Interactive unless stated otherwise.
EX-Moderator
of Cities XL forums
WHEN YOU ARE TIRED OF GAMES OF DESTRUCTION - Visit

CITY BUILDER GAMES

FOR GAMES OF CONSTRUCTION.
---
Green Forest is the biggest (and best looking, skyscraper cluster wise) city i have ever built. Its population is 1,200,000 and is mostly medium and light desity with a dence office and residential core, with the odd shopping mall scattered amongst the towers. My city has an average income of 360,000-390,000c and its main industry is office and high-tech. I am one of those people who hate an ugly city and would die if I built a whole block of dense resiential or office on the edge of my city, it just doesnt look right! I hope that you all enjoy looking at these as much as i do!
City Centre, Skyline
View from a building...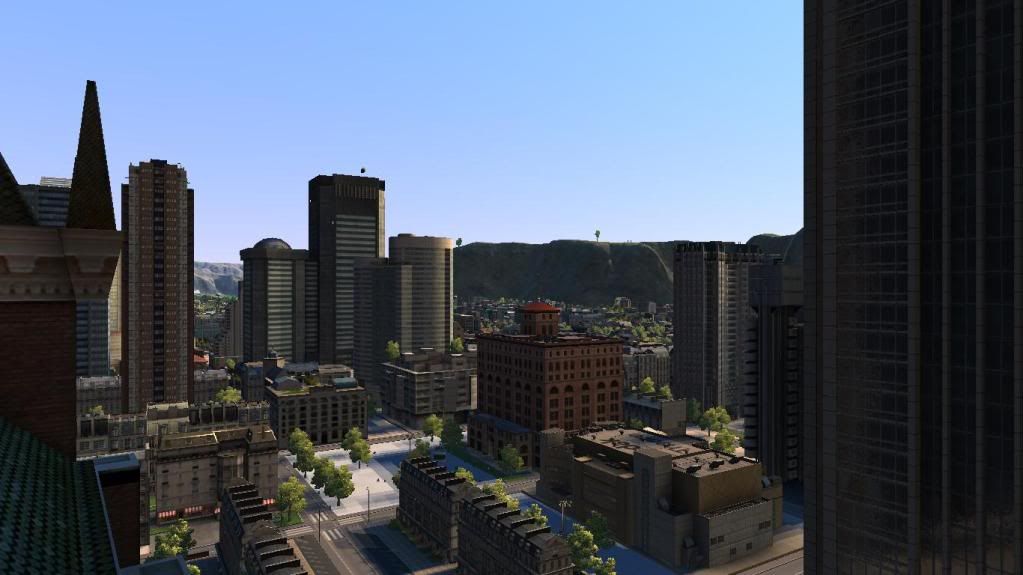 Sorry about that top image.. its not the clearest in the world...
Last edited by
kieran32
on 21 November 2010, 20:52, edited 1 time in total.
---
I forgot about the second cluster in the suburbs of Green Forest... I call it River Bend.
But first heres a (hopefully) clearer version of the first one.
Hmm.. still dark but no matter..
River Bend cluster:
To put the whole map/city in context: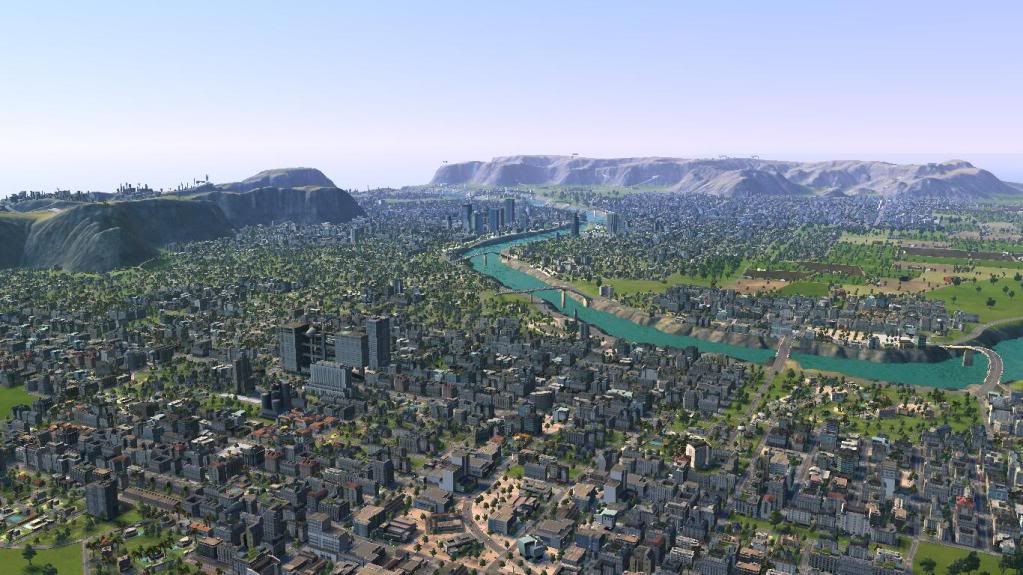 ---
Posts: 360
Joined: 21 July 2010, 18:42
Location: Hamburg, Germany
Great City
---
Looking back after a year I still think its one of the best cities ive ever created!
---
---
Who is online
Users browsing this forum: No registered users and 1 guest