Presentation :
Hello.
I am Ieyasu from Generation City.
In real life. My name is David. I live in a small village in France. I am fascinated by biology and I work in this domain. I'm far from the skyscrapers and computers. But I play on city builders for 10 years. I love this genre of games. I like particularly Cities XL. And I want to move this game and share my work with everyone.
Modding is not an easy task. I thank Youcef and Arcadoli. they helped me a lot.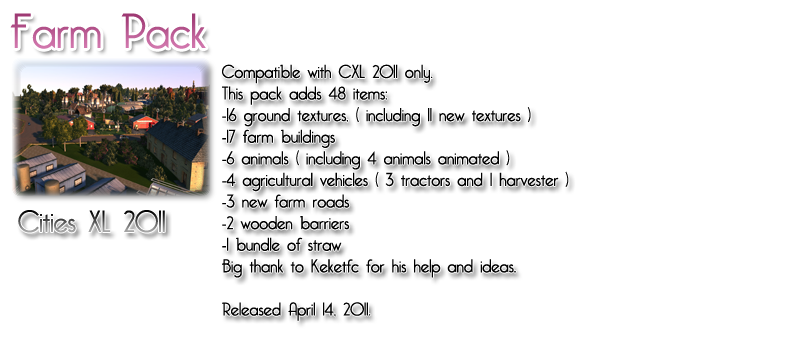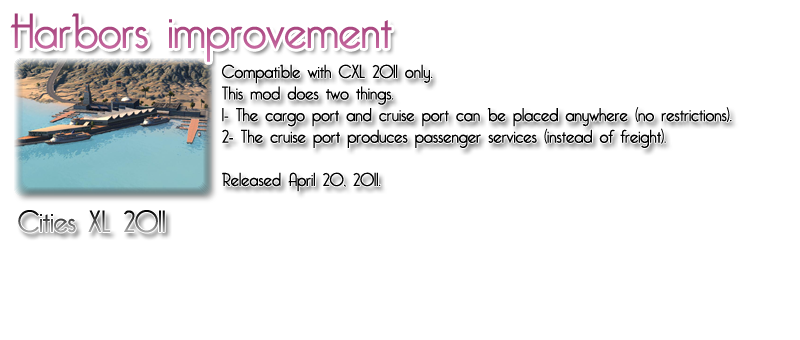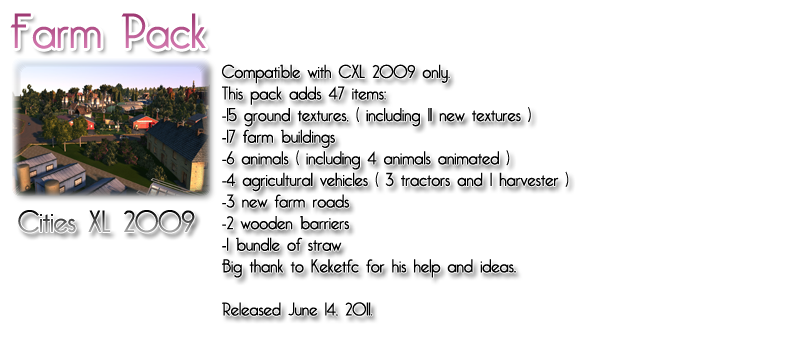 The message will be updated regularly. I will publish pictures of the new mods regularly.
Thank you all for your support and comments.
Update June 20, 2011